UPCOMING SCREENINGS
The Film is finished! Keep an eye out here for upcoming screenings of the multi-award winning film Gray Area: Wolves of the Southwest! Our documentary is currently entered into several film festivals, and awaiting decisions from many more!  Stay tuned for future dates to come! Festivals and screenings can be expensive. If you are interested in helping us get our film into new venues, please consider donating here:
Screenings
March 5-10, 2019 – Idyllwild, California: Official Selection of the Idyllwild International Festival of Cinema. Times and location TBD More info here
If you are interested in hosting a screening of Gray Area: Wolves of the Southwest, please email producer Alan Lacy for more information: alan@grayareathefilm.com
What People Are Saying…
Gray Area: Wolves of the Southwest is a timely and thought provoking film that effectively conveys the critically imperiled status of the Mexican gray wolf and ongoing controversies that continue to impede recovery of Mexican gray wolves to the American Southwest. The film exposes a cultural conflict of human attitudes, values and beliefs regarding management of multi-use public lands and the legally required restoration of an endangered top predator. the science in support of the ecological importance of restoring Mexican wolves and the critical genetic issues that need to be effectively addressed are well presented. Balanced and fairly portrayed, Gray Area raises key questions that must be addressed head-on if long-term recovery of the highly endangered Mexican gray wolf is to succeed.

– Camilla Fox – Project Coyote
STAY UP TO DATE!
Past Screenings:
April 1, 2017 – Flagstaff, Arizona: Orpheum Theater – Hosted by the Grand Canyon Wolf Recovery Project – DETAILS
April 15-22, 2017 – Missoula Montana: International Wildlife Film Festival – DETAILS

April 17, 2017 – 7:45p – Roxy Theater – Theater 2
April 18, 2017 – 3:00p – Roxy Theater – Theater 2

April 20, 2017 – 7:00p – Sedona, Arizona: Mary D Fisher Theatre  – Sedona Wolf Week – DETAILS
June 6-11, 2017 – Albuquerque, New Mexico: Albuquerque Film & Music Experience: – DETAILS

June 9, 2017 – 5:15p – South Broadway Cultural Center

September 9, 2017 – Jerome, Arizona – Jerome Indie Film Festival.
October 18, 2017 – 7:00 pm – Madison, Wisconsin – Wisconsin Wolf Awareness Week
October 20, 2017 – 7:00 pm – Los Angeles – G2 Green Earth Film Festival
October 22, 2017 – 8:00 pm – New York, New York – Wildlife Conservation Film Festival.
October 28, 2017 – 6:15 pm – Rotterdam, Netherlands – Wildlife Film Festival Rotterdam
October 29, 2017 – 12:45 pm – Rotterdam, Netherlands – Wildlife Film Festival Rotterdam
November 9, 2017 – Time TBD – Saint Louis, Missouri – Saint Louis International Film Festival
March 9, 2018 – Malibu, California – 5:00 PM – Wine & Wolves
Join the Apex Ambassador Pack for an incredible evening in California's wine country!
April 3, 2018 – St. Louis, Missouri – 7:30 PM – St. Louis Earth Day Film Series – More Information
Winifred Moore Auditorium
470 E. Lockwood Ave., St. Louis, MO 63119
April 9, 2018 – Steamboat Springs, Colorado – 6:30 PM – FREE SCREENING! Location: Bud Werner Memorial Library @ the Library Hall. More Information
April 22, 2018 – Taos, New Mexico – 6:00 PM – Taos Environmental Film Festival – More Information
June 9th, 2018 – 4:00 pm – Prescott, Arizona: Prescott Film Festival. Get Tickets!
June 20th, 2018 – 6:30 pm – Phoenix, Arizona: Arizona State University – Wrigley Hall, Room 101. Free Screening! More info!
July 10th, 2018 – 7:00 pm – Chicago, Illinois: Brookfield Zoo's Discovery Center. Get Tickets!
July 12th, 2018 – Phoenix, Arizona: Phoenix Zoo. More Info
July 27 & 28, 2018 – Saint Louis, Missouri – 7:30p PM: Webster University Film Series at the Winifred Moore Auditorium. – More Information
Address:
Winifred Moore Auditorium
470 E. Lockwood Ave., St. Louis, MO 63119
September 21, 2018 – 12:00pm – Lihula, Estonia: Matsulu Nature Film Festival – Screening @ Lihula Mirror Hall. More info here
October 4-7, 2018 – Times TBD – San Pedro, California: San Pedro Film Festival. More info here
October 11-14, 2018 – Times TBD – Showlow, Arizona: Show Low Film Festival – INAUGURAL. More info here
October 12-18, 2018 – Times TBD – Kansas City, Kansas: Kansas International Film Festival. More info here
November 30, 2018 – 4:00 PM – Wiesbaden, Germany: Natourale Nature & Toursim Film Festival. More info here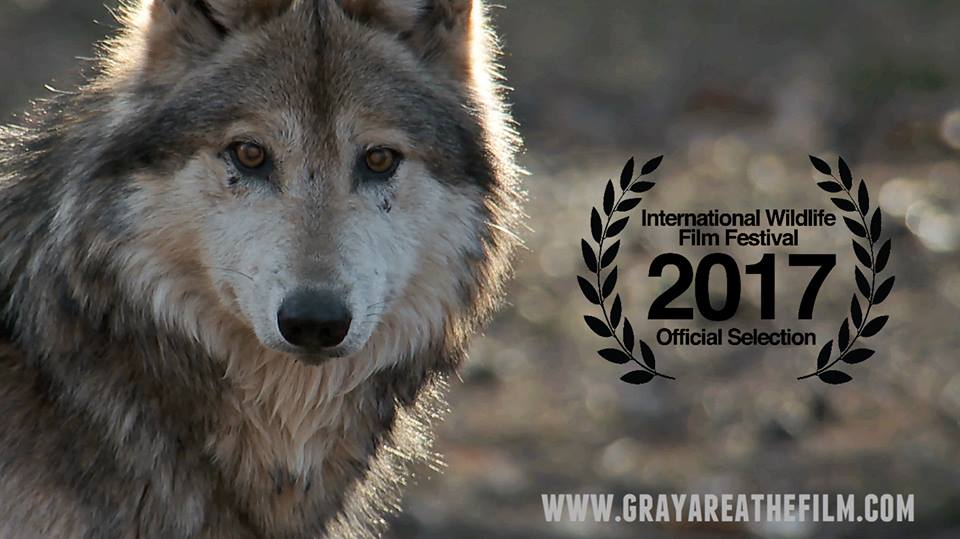 SaveSave
SaveSave
SaveSave
SaveSave
SaveSave